I was talking on the mobile phone with a fren' of mine in Manhattan, New York. She was telling me she wanted to have some fun on the sea. So I told her to book a boat cruise in Jamaica.
She thought I was talking about Jamaica, Queens, New York. So I had to put her straight. I said, "book boat tours in Jamaica, Ocho Rios."
Then she said she didn't want any old boat cruise in Jamaica. So I said what about, "Catamaran tours in Ocho Rios?" And she said, "Have you heard about Cool Runnings Catamaran Cruises Ocho Rios Jamaica?" Well, I said, "How about a Sail-a-bration Cruise?"
"No," she says, she was looking for that one called, "Wet and Wild". "Remember", I said, "Book online before you arrive in Jamaica and get $10 off your cruise!"
Ok now for J for Jamaica!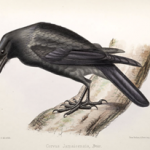 Jabbering Crow
Or Jamaican Crow (Corvus jamaicensis) is, I think, one of my favorite birds! They are noisy and always seem to be arguing with each other. (image source : www.wikipedia.org)
[separator top="70″]
Jack fruit
This is a relative of the Breadfruit. Latin name: Artocarpus heterophyllus. I don't know if you will actually be served Jack fruit. It is a curious fruit because for some of us it smells like a well-filled pig pen and for others like the food of the gods.
Personally, I can tell you, it is one of the sweetest, nicest tasting fruits. Most of the fruit is fibrous and you eat the sweet flesh surrounding the seeds, which you can also cook and eat.
Jack fruit grows directly from the trunk of the tree and is the world's largest tree-borne fruit at 80 lbs (36.4 kg) and 3 feet (91.44 cm) long. ( image source: www.wiwords.com)
[separator top="60″]
Jamaica
It is said that the name Jamaica is derived from the word Xaymaca in the Arawak language, which means Land of wood and water. Just in case you forgot what we looked like as an island, here is a selfie from Google Maps.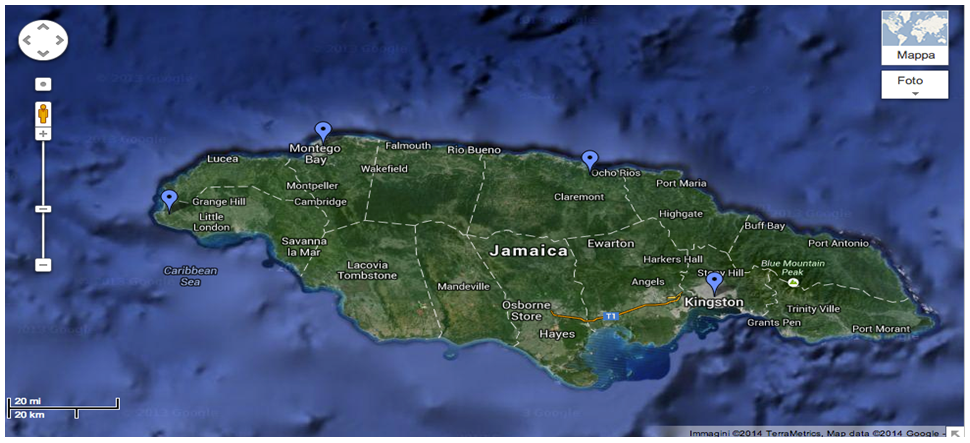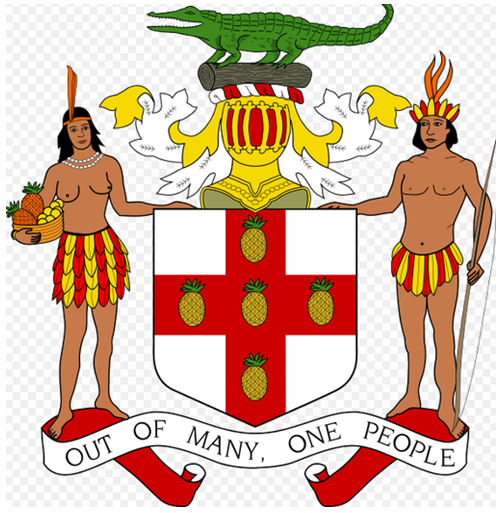 Jamaican Coat of Arms
The man and woman are from the Taino tribe who were the first inhabitants of Jamaica. Few may know that Jamaica was the first British colony to receive its own coat of arms, which was granted in 1661. The coat of arms was originally designed by William Sandcroft, who became Archbishop of Canterbury in 1677. The crocodile and the pineapples are indigenous to Jamaica.
The motto 'Out of Many One People', comes from the fact that the Jamaican people are made up of many different races. Just look around you and enjoy our wonderful differences.
(image source : www.wikipedia.org)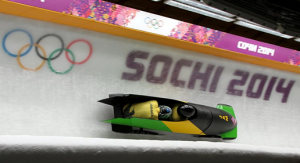 Jamaica Bob Sleigh Team 
Did you see that great movie about the Jamaica Bob Sled Team, Cool Runnings (1993). Well the Jamaica Bob Sleigh Team were first seen at the Olympics in 1988 in Calgary, Alberta, Canada. Then they also took part in 1992, 1994, 1998, 2002 and, in 2014. I suppose I should also mention that we also have a Jamaican football (soccer), cricket, netball, rugby and polo team. (image source : M. Smelter via Wiki Commons)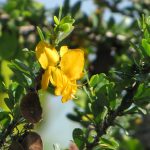 Jamaica Rain Tree 
In Latin Brya ebenus, is also known as cocuswood or Jamaican ebony. It flowers constantly, with bright yellow blooms, especially after a hard rain. The flowers look very much like those found on gorse bushes. The tree provides a very hard, rich dark brown, dense wood, which can be used to make musical instruments, such as the bagpipes, clarinets and oboes! The photo is of a piece of Jamaican Ebony.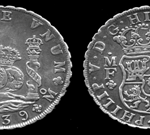 Jamaican Dollar 
The dollar has been our currency since 1969. How many of us knew that the first currency was Spanish copper coins and then the Spanish dollars or Pieces of Eight?
These were used for almost four hundred years on all the main trading routes until the revolutionary wars in Latin America dried up the source of silver used to mint the Pieces of Eight, which was last minted in 1825. The photo is of a Spanish piece of eight or Spanish dollar from 1739. British Sterling replaced the Spanish currency until the Jamaican dollar was adopted in 1968.
Jamaican Oriole and Jamaican Tody
Jamaican oriole (Icterus leucopteryx) is found in Jamaica and on the Colombian island of San Andrés.
This little bird (Todus todus) is found only in Jamaica and eats insects and fruit.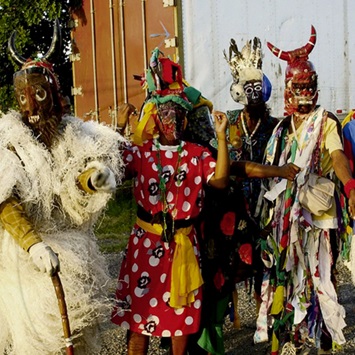 Johnkanoo or John Canoe
These traditional Jamaican dances originated in Africa and were performed at Christmas time by men dressed in outlandish clothing. Traditional characters included Horse, House and Cow Head, Policeman, Devil and Belly woman.