Well, here we are at HI aready, I mean I, for the Cool Runnings Catamaran Cruises ABC.
But before we get inna dat, have to answer the cel phone … you were saying? I can't hear you! Stand still! Repeat that! You say you want to book a boat cruise in Jamaica? Not a boat cruise you say? … What is dat? You saying … cata? Cata? Catamaran tours in Ocho Rios? Now I hunderstan? Lissen! You want a Cool Runnings Catamaran Cruise in Ocho Rios Jamaica? I'm right? Yes man! Irie!
So now we continue with I.
Ian Fleming
Anyone familiar with the James Bond movies will remember that Dr No was the first to be filmed in Jamaica in 1962, first time starring Sean Connery, whose photo is from 2008.
The creator of Dr No of course was Ian Fleming, who lived in Jamaica and used our island home as a setting for a number of his books.
If you book a boat cruise in Jamaica, like the Cool Runnings Catamaran Cruise to Dunn's River, you will see one of the locations for the film Dr No for yourself.
[separator top="70″]
Ibis
In Jamaica the white (Eudocimus albus), the glossy (Plegadis falcinellus) and the scarlet (Eudocimus ruber) Ibis are present as accidental species. The habitat of the scarlet ibis ranges from tropical South America to the islands of the Caribbean. This delicate looking bird is actually quite hardy and prolific.
[separator top="40″]
Iguana
Here is a fine photo of the Jamaican Iguana (Cyclura collei), which was considered to be extinct from 1948 to 1990. It can now be found only in the Hellshire Hills in Saint Catherine. They once lived all over Jamaica until the Asian mongoose was introduced to keep down the snake population. The United States donated a Headstart Facility to Hope Zoo in Kingston for use incubating eggs and raising the hatch lings until the baby iguana are able to survive on their own in the wild.
 [separator top="40″]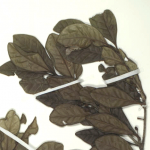 Ilex Jamaicana
This is a holly like plant that is endemic to Jamaica. It is listed as an endangered species on the International Union for Conservation of Nature (IUCN) Red List because its habitat is being destroyed.
Ilex florifera, Ilex subtriflora and Ilex vaccinoides are also endemic to Jamaica and on the IUCN Red List of threatened species.
[separator top="40″]
Inner Circle
This is the Jamaica reggae band that created the song Bad Boys, which became the theme song for the United States TV show COPS and the Bad Boys movie (directed by Michael Bay in his directorial debut and starring Martin Lawrence and Will Smith).
Institute of Jamaica

These are the activities and museums collected under the umbrella of the Institute of Jamaica. The African Caribbean Institute of Jamaica / Jamaica Memory Bank; The Jamaica Music Museum; Junior Centres, opened in 1940 with the first lending library for children; Liberty Hall is a cultural and educational institute dedicated to informing the public about Marcus Garvey; National Museum Jamaica; National Gallery of Jamaica and the Natural History Museum.
All can be visited either before or after your Catamaran tour in Ocho Rios Jamaica! Or you may prefer the Virtual Museum here: http://vm.instituteofjamaica.org.jm/. Here you will find a retrospective of the art of Barrington Watson one of Jamaica's most famous painters: http://vm.instituteofjamaica.org.jm/vrtour/BWatson/index_intro.html.[separator top="40″]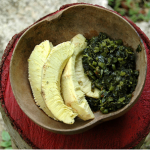 Inity Weekly
Copying from the e-zine website, because I liked their positivity!
"Inity Weekly is an online magazine that provides content dedicated to social issues, culture, and the environment.
"Inity Weekly serves as a platform for movements promoting tolerance, peace, justice, respect, community, and unity."
Here is a link to how to eat like a Rastafarian!
[separator top="40″]
Irie
This word refers to positive feelings and emotions and can also mean all right! So your answer to the question, "You want to go on a boat tour in Jamaica?" would be Irie! OK?
I-tal
This usually refers to naturally produced food that is mostly vegetarian and cooked without salt or sugar.
Iyaric
You ever hear someone in Jamaica say, I and I and wondered what they were talking about. Well, you can find the explanation on Wikipedia. They are talking in Dread talk or I-talk. This dialect is used among the Rastafarians, I replaces me … essentially I and I is a very beautiful expression because it refers to the oneness of being. For more info go to Wikipedia : http://en.wikipedia.org/wiki/Iyaric.