Jerking with Cool Runnings Cruises, well in our last post we mentioned the buccaneers and how the word came from the Arawak word bucan, meaning a wooden frame that was used to cook meat. This brings us to the method used to jerk meat. The word jerk is from the Peruvian word charqui used to describe strips of dried meat or jerky.
The method of cooking was around with the Arawaks who lived in Jamaica from at least 2 500 years ago. They dried their meat in the sun or smoked it over a fire.
Jerking as a way of cooking has also been traced back to the Coromantee hunters. Coromantee is what the British called the Ashanti, who were originally from West Africa in what is now Ghana.
Jerking with Cool Runnings Cruises
Jerking with Cool Runnings Cruises, today, in Jamaica, a mix of different spices are used, but the tradition is to use the wood of the pimento tree to smoke the meat over a pit. The pimento tree is also known for its fruit the pimento berries, or Allspice, which are used to season the meat.
A Cool Runnings Cruises typical Jamaica recipe for jerk seasoning would be to go to the supermarket and buy a bottle of jerk seasoning sauce. Ok, so that was a very bad joke.
Here we go then, the basic paste is made up of vegetable oil, ginger, scallions (green onions), Allspice (Pimenta dioica), cinnamon, cloves of garlic, nutmeg, brown sugar, lime juice from a whole lime, black pepper, thyme, and some may sully this mix with a splash of rum and, if you use it, salt.
Some add vinegar and orange juice, so you have a lot of variations and you can mix, match, and experiment until you have a special jerk seasoning that you can call your very own.
As you will see Cool Runnings Cruises have not written the actual measurements for the ingredients because a lot of the mixing has to do with how you really want your jerk chicken or pork to taste.
Some will note that we have left out the HOT PEPPER. You need that, so we would add some special Scotch Bonnet to the mix, but if you are making this outside Jamaica you might have to look for a pepper they call Antilles Pepper, or go for one of the hot chili peppers.
We have written vegetable oil, but we have noticed that coconut oil will give a very special Jamaican
flavor to a recipe that is lacking in food prepared with tame old soya or sunflower oil.
Here we don't mention the olive oil, because, for the purist, olives don't grow in Jamaica so why would we be mixing up our allspice and ginger with olives? The same we might said of soy sauce, but then soya beans do grown in Jamaica so the choice is yours. You can add soy sauce to 'brown' and flavor the meat too if you like.
Once you have prepared your seasonings, you will coat your cut up chicken or pork with it and leave it to soak up the spicy flavors; not for a wimpy half hour, but we suggest overnight.
Warning!  The pepper taste will get stronger and stronger, so if you are not a great lover of hot tasting food we would suggest leaving the hot pepper until much later, or just giving a sprinkle at the end. Remember a lot of the heat of a pepper is in the seeds, so you may want to remove these.
Slowly with Cool Runnings Cruises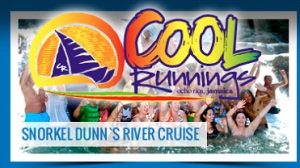 If you are unable to dig yourself a pit and fill it with pimento wood for a slow-burning fire, then we say Slowly with Cool Runnings Cruises as in cook the meat slowly on an outdoor barbecue and give yourself lots of time to cook the meat over time, basting often with your seasoning sauce to keep the chicken or pork juicy and tender.
Some of us just will not have the time for all this. So you can pre-cook your chosen meat in the oven, then barbecue on the grill later, and then serve up your hot, spicy meal to your family and friends.
Runnings Cruises tip! Don't just soak the meat in the spicy mix. Poke holes in your meat and rub the spices deep into the meat. This way you can be sure that the spices go all the way through to the bone.
And, don't forget to use fresh ginger!
For a spicy fun time on a Cool Runnings Catamaran Cruise try our Wet and Wild Cruise, which you can book here