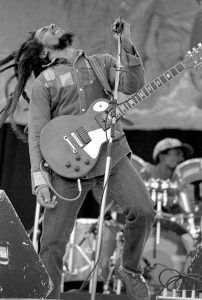 What we want to do in this blog post is tell you something about a few of the famous people who were born in the parish of Saint Ann, where Ocho Rios is located. Then we would like to match them with the cruise they may have liked the best.
The first famous person is our late, great reggae superstar Bob Marley, who unfortunately is no longer with us. But, if he were still here we would like to see him on the Wet and Wild cruises in Ocho Rios, playing his guitar and swinging his dreadlocks.
Sail-abration cruises in Ocho Rios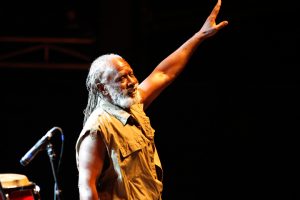 Another well-known musician who was born in Saint Ann is Winston Rodney, who is better known as Burning Spear. Here is a spectacular photo of him performing.
Our suggestion for him would be our Sail-a-bration cruises in Ocho Rios. Of course we would like it if he would come and sing for us too.
If you want to hear him go Burning Spear go to this link, which was recorded at Burning Spear – The Cure 28-06-2014 Couleur Café/Tour&Taxis/Brussels/Belgium.
Snorkel Dunn's River Cruises in Ocho Rios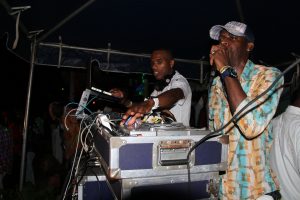 What would the Snorkel Dunn's River Cruise be like without some music? Why not some dance hall and reggae with a sound system, booming it out across the waves.
Bass Odyssey is well known for their 'sounclash' style. The latest news from 2014 is that Bass Odyssey won the 2014 United Kingdom Soundclash Cup. If you want to hear them performing for this at the Troxy in 2014 click here .
Sunset dinner cruises in Ocho Rios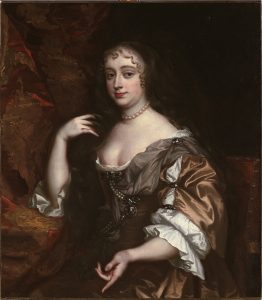 Here is someone we would have advised to go on the Sunset Dinner cruises in Ocho Rios.
Although Lady Anne Hyde was not born in Jamaica, the parish of Saint Ann was named after her. She was the first wife of King James II of England (1633 – 1701). Now some of us did not know that!
We suspect that she would have preferred the cooler part of the day. The portrait of her was painted in 1665.
Hope to see you soon on a Cool Runnings Catamaran Cruise!