Cool Runnings Ocho Rios – "Meet the People"
Image: Jamaica Tourist Board http://www.visitjamaica.com/feel-the-vibe/people/meet-the-people-program
Cool Runnings Boat Cruises in Ocho Rios would like to introduce you to a program that has been running in Jamaica since 1968. It was founded by the Jamaica Tourist Board and is called Meet the People.
In this program, the Jamaica Tourist Board matches up visitors and local people, also known as 'ambassadors' with similar interests. It is a fun way to get to know Jamaica, and the best thing is that there is no cost. Your hosts will pick you up at your hotel and take you to visit in their homes.
Cool Runnings Catamaran Cruises – Jamaican Kids
Meet the People is not only for adults, children can get to meet other children of their own age and sharing interests in the same hobbies.
Cool Runnings Boat Cruises in Ocho Rios has learned that today there are over 700 Meet the People volunteers and the Jamaica Tourist Board coordinator will match you up with someone with a similar concern.
You can sign up to Meet the People on line or contact your nearest Jamaica Tourist Board Office. Or, if you are already in Jamaica you can ask about the programme at the hotel reception.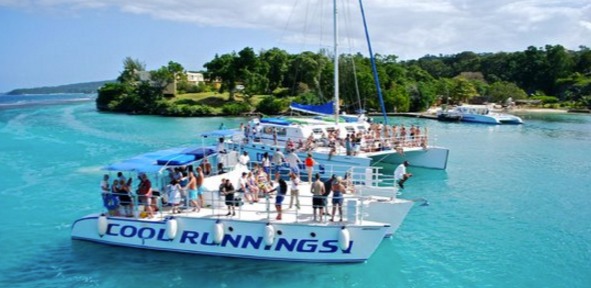 Cool Runnings Snorkel Dunn's River Cruise – Getting to Know Jamaicans
Cool Runnings Boat cruises in Ocho Rios understands that the Meet the People program participant visitors come away with a deeper understanding of Jamaica, our history, geography, customs and, of course, our food.
Image: http://media-cdn.tripadvisor.com/media/photo-s/05/4c/3f/25/cool-runnings-catamaran.jpg
Either before or after you have gone to Meet the People in their home, you can come and visit us for one of our fun cruises. You can go snorkeling and visit our famous Dunn's River Falls on the Snorkel Dunn's River Cruise, or come dancing with us on the Wet and Wild Cruise. Anyway you look at it we at Cool Runnings Catamaran Cruises are here to make sure you have a wonder-filled time.