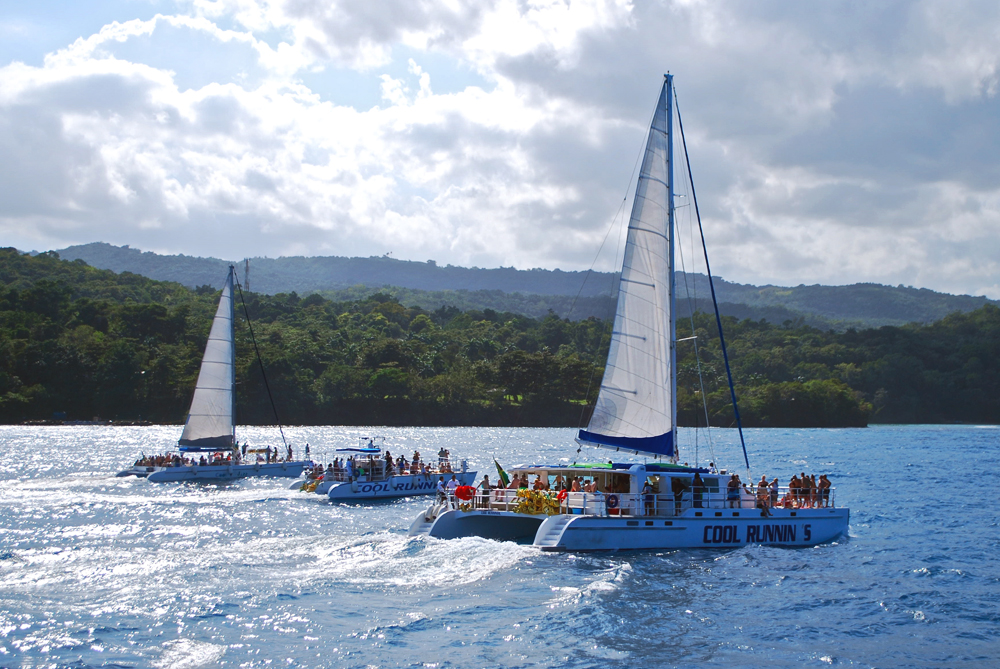 How many people have asked me why Cool Runnings Catamaran Cruises uses a catamaran instead of a single hulled boat, well I could count those folks on the spines of a sea urchin, so here I hope to answer some of those questions.
The first reason of course is SAFETY. Having two hulls a catamaran is wide on the water instead of deep in the water, as a single-hulled boat with a ballasted keel would be. This is called being geometry stabilized. By the way ballast in a boat can count up to 90 percent of its weight. Now I didn't know that. You may be pleased to know that a catamaran (or trimaran for that matter) will remain afloat even if floating upside down. This gives valuable time for a rescue to be made.
Flipping over should not happen on a Cool Runnings Catamaran Cruise, because you would need a very high wind, and who wants to go on a cruise on a windy day? Or very high waves, and believe me your Cool Runnings Catamaran crew will not be subjecting you to any of those kind of conditions. Who are we? Adventurers? No, we are folks who just want to have a nice, calm, relaxing boat ride, just off the shores of Ocho Rios. If you are anything like me you want to be able to see land and know you can swim to it if there is need.
Anyway, the second reason to have a catamaran is SPEED. Well, Cool Runnings Catamaran Cruises don't go in much for speed, because what is so fine about a cruise is the slowness of it all. Out on the water with the warm breeze kissing your face, someone offering you a rum punch, or a lesson on how to use your brand new snorkel mask and flippers, just bought before your visit to Ocho Rios.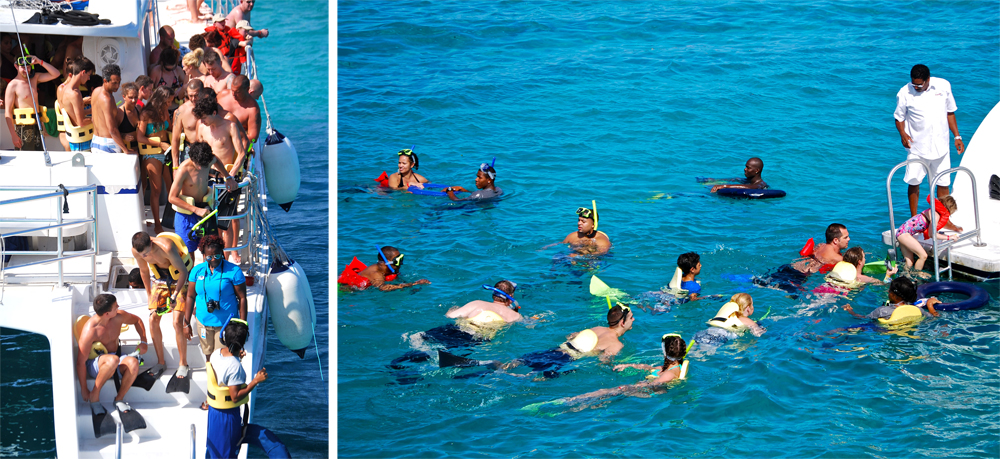 The third reason that a Catamaran is used is that it sits higher in the water so you can get in closer to the beach. This is called having a SHALLOW DRAUGHT.
Another reason is that a multi-hulled vessel will heel much less (by 5 to 10 percent) making the ride a lot more comfortable for the passengers. The catamaran may have a hobbyhorse action in the water, like go up and down. Heeling, for those of us who don't have a clue about sailing, is when a vessel leans to the side. In your blogger's opinion this is a very scary state of affairs, and one to be avoided, because suddenly you are looking directly at the wave tops and they can look extremely wet.
I have also been told that a catamaran can be very easily controlled, because it is light and easily managed. It may have twin engines, one on each hull. It can be made to spin in place or go sideways, with not too much stress. And don't forget that when on board you should know that starboard is right and port is left fore is ahead and aft is behind. Now, how this all came about is just another blog post.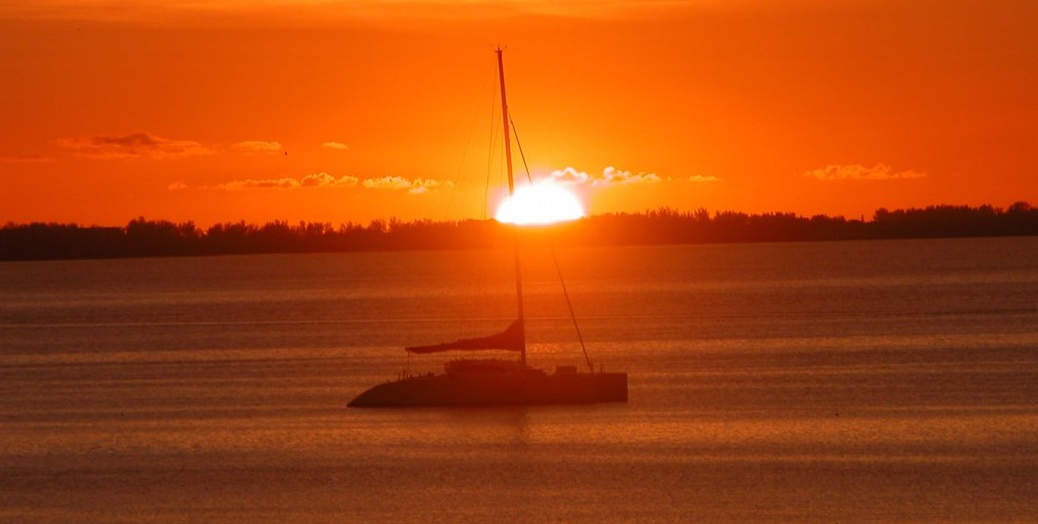 Finally, of course there is the space. On a catamaran you will have space to relax, dance, lie out in the sun, sit in the shade, and eat a fine dinner while watching the sun sink graciously into a calm, Caribbean Sea on one of the Cool Runnings Sunset Dinner Cruises. Are these enough reasons for you? Come and try a Cool Runnings Catamaran cruise, book a boat cruise in Ocho Rios, Jamaica.
You deserve it.