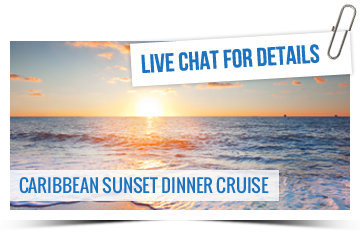 There is no better way to savor the flavor of Jamaica than from the relaxing comfort of a Cool Runnings Catamaran Sunset Sail. If your goal is a romantic getaway, a sunset dinner, or a rocking party, then get onboard one of our Cool Runnings Catamarans for an exceptional evening of carefree fun designed for your sailing delight. The sail-a-bration begins at boarding as the charming Cool Runnings hostesses greet you with a warm smile and a cool drink.
Once the DJ spins the best music on the state-of-the-art sound system, booming reggae and lapping waves will provide all the tropical rhythm needed to keep you dancing nonstop! As the capable captain sails toward the glowing sun dipping behind the dazzling sea and majestic mountains, you realize that a Cool Runnings Catamaran Sunset Sail was the perfect choice. Once anchored under a starlit sky, the attentive crew prepares a delicious Jamaican buffet in the covered lounge. Service with a smile—that's the Cool Runnings style.
After dinner drinks lead to the talented staff's engaging performance, and the fun-loving crew will soon have you starring in the show! Before you can say Yea mon! you are safely back at Mahogany Beach. The crew will share photos of your memories captured with family, friends, and new friends. With a genuine smile and handshake, they bid you Bon Voyage and thank you for making it Cool Runnings Catamarans, the premier party cruise in Ocho Rios!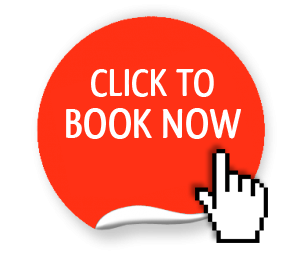 Choose Caribbean Sunset Dinner Cruise from drop down list
Select date on which you want to sail on calendar (LIVE CHAT FOR DETAILS)
Click "buy ticket"
Enter Details and select transportation option based on location of your resort/villa X #of people in party (see map for details)
This cruise is not currently available for guests staying at Braco Beach Resort, or Montego Bay and Negril Resorts.
Once you have selected all options and click submit you will receive an email confirmation.
For pick up times from your hotel check out the Bus Schedule.
PS: Please add the name of the Hotel you're staying at and your Room number in the Notes field.
 PPS: When you make the booking – for any child that qualifies for the offer do not add them in the cart but list them in the notes area provided so that we can expect your child/children to be on board.