Family Fun with Cool Runnings Catamaran Cruises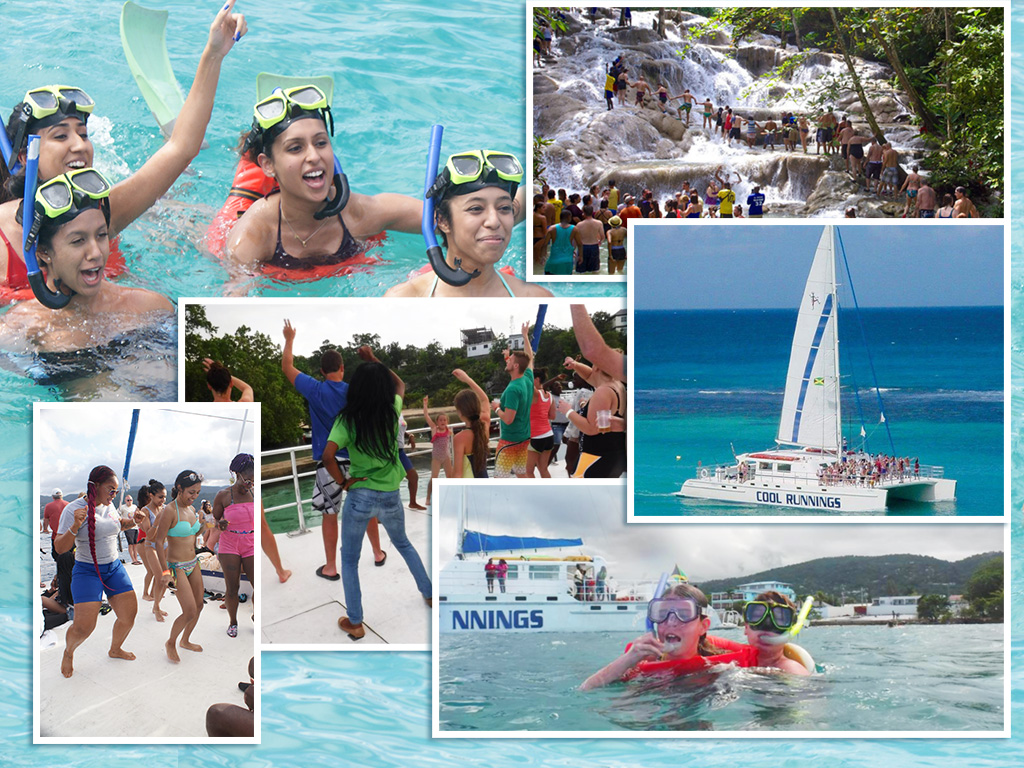 Cool Runnings Dunn's River
Cool Runnings Dunn's River makes daily trips and if you have recently clicked on our website you will have noticed that one child goes free with one paying adult. A great deal any way you look at it. One place you might want to go on a family outing is to Dunn's River Falls. Some of us who grew up in Jamaica never said no to a trip there, we just loved to climb the falls.
Quite safe as you go up the falls with a guide, you walk through a tropical rain forest. Your guide will show you the safest route. We who have done it a hundred times can tell you that nothing beats the cool, clear water and the feeling of the sun filtering down through the leaves of the trees arching up overhead.
Nothing beats the soft; just clean feeling of the freshwater that falls gently over the rocks spilling all the way to the sea. And when you are down back on the beach, dig your toes into the sand or stand ankle deep in the Caribbean sea and look out to the horizon, where the sky meets the sea, and when you are back on board the Cool Runnings Dunn's River Catamaran look back towards the falls as they rise up from the beach. Take your photos so you will be reminded to come back.
Cool Runnings Ocho Rios
Cool Runnings Dunn's River Catamaran Cruises can tell you this is one really wonderful trip to go with the whole family. To learn more you can click on this link, but we can tell you the highlights right here.
Your sea adventure will begin with snorkeling, then you will cruise past beautiful scenery and historical sights and dock just beneath the world-famous falls. The cruise we consider perfect for families is the 9am cruise on Wednesdays and Friday to Dunn's River Falls.
Families who are taking advantage of our offer should add their children in the notes section of your booking and not add them to the 'cart', so the Cool Runnings Crew will know to expect to welcome them on board.
Ready? A bus will pick you up at your hotel; click here for the schedule.
See you soon!