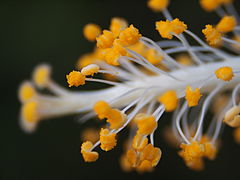 I was thinking about going on a cruise, a boat cruise in Ocho Rios, what better than a Cool Runnings Sunset Cruise? Then I got to thinking about the wonderful colors of our flowers here in Jamaica. You can see them everywhere contrasting brightly with our blue sky and fluffy clouds.
Cool Runnings Sunset Cruise wants to take a look at the hibiscus, as many of these flowers are resplendent with the colors of a Jamaican sunset, such as the stamens of the hibiscus shown in the photo.
Cool Runnings boat cruises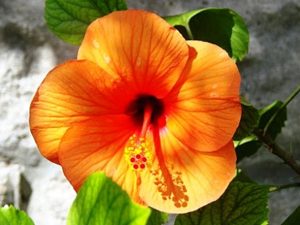 It probably does not surprise anyone to learn that there are several hundred species of hibiscus. In Jamaica we make a drink from the flowers of one species (Hibiscus sabdariffa), which in Jamaica is called <Sorrel>.
It has a rich red color and flavored with ginger and spices is served around Christmas. Sorrel is full of vitamin C and minerals and is known also for its diuretic properties.
In Trinidad the tea is combined with beer to make a shandy sorrel. If you look for hibiscus flowers in 'foreign' to make tea or sorrel they may also be labeled as Fior de Jamaica or Flower of Jamaica.
Cool Runnings catamaran cruises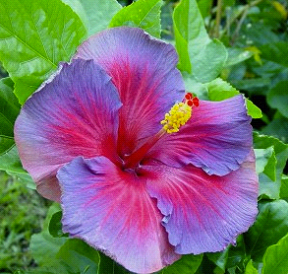 So back to the Cool Runnings catamaran cruises and the sunset cruise, which leaves from the Cool Runnings dock at Mahogany Beach in Ocho Rios. On board you will be served dinner while you sail across the Caribbean sea, being entertained by the wonderful sight of one of our famous Jamaican sunsets.