Here is the Cool Runnings Boat Cruises advice on how to avoid sunburn.
Most of our visitors will have been sliding through autumn towards winter, digging their boots in and saying, No, No, No.
So when folks come to visit us in Jamaica they are filled with enthusiasm, change into their swim things and run across the sun-warmed sand into the Caribbean Sea.
Here we have to say you must hit 'pause'.
The first thing the visitor to Jamaica seems to forget is that once in the sea, back up to the sun, the water is going to act as a lens, making the sun burn you just a little more efficiently.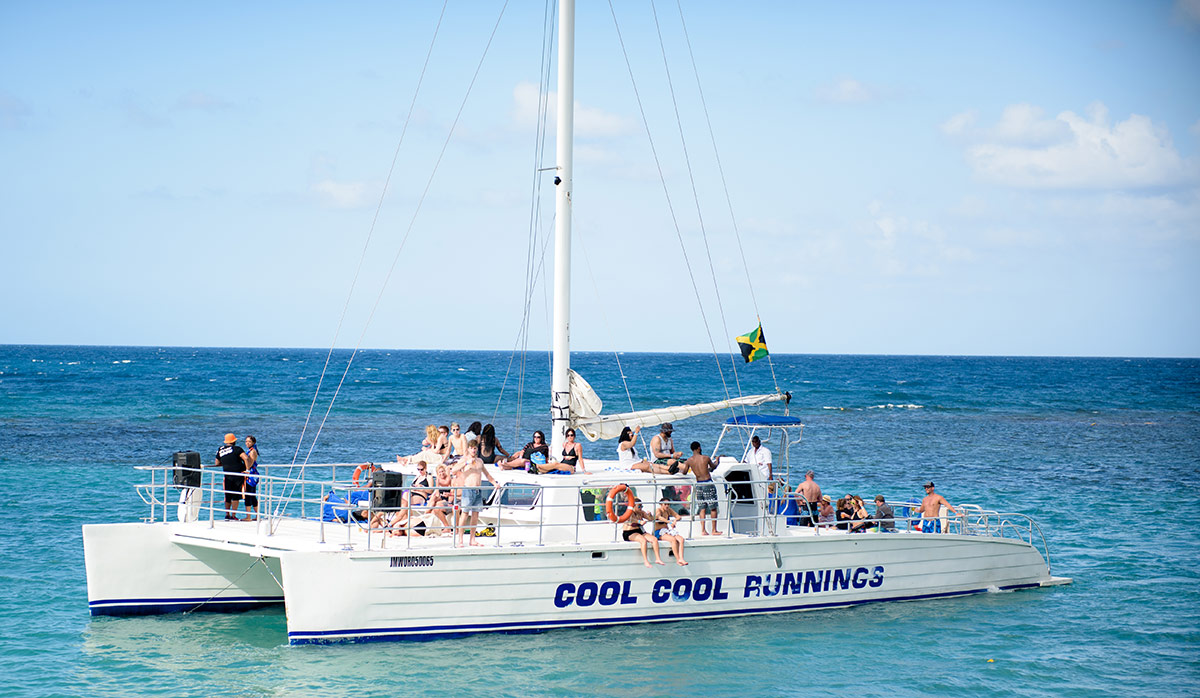 We know you will have come to our island with your favorite sunblock, creams, sprays and some of your best-loved sunburn healers. But if you act with a little caution you may not need to bother about the stuff to take the pain away, and believe me sunburn, on any color skin, hurts.
So, what should you do? We at Cool Runnings Boat Cruises advise you to make sure you cover your head, yes even floating around in the sea, if you plan to loll there soaking up the rays and chatting to new-found friends. The advice is that the hat should have a wide brim, which protects better than a baseball cap.
We also suggest that you should make sure you are not baking under the white-hot rays at noon, and should wait until that sharp heat leaves the air, basically this means between 10 in the morning and 4 in the afternoon. That is what lunch and a siesta is all about, staying out of the heat of the day.
You should think about taking advantage of the early morning, when the air is soft and the beach may be less crowded, and then again after lunch, when you can see the gentling of the light and the sand seems to glow.
Remember also to wear a shirt, a t-shirt, if you are thinking of going snorkeling and will have your back up to the sun for a while. You might think about covering your children's skin with soft cotton rather than layering on the sun-block, which you can reserve for the face, and remember the back of the neck.
If you do get sunburned, and you have forgotten your sun painkiller, one ancient recipe seems to involve the slathering of natural yoghurt onto the burned part of your body. From experience we know that the yoghurt can soothe a burn.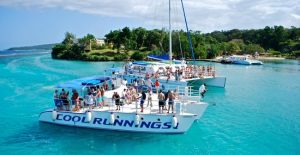 In any case, use your sunscreen often, and remember you will need it even on a cloudy day when, strange to say, we can get sunburn more easily because we think we won't.
But finally, the best advice is to take care of your skin; take care of yourself, prevent the sunburn and don't forget that those sunglasses should be UV rated to protect your eyes.
Oh, and just to remind you that we have some special fun in the sun cruises that leave from Cool Runnings Boat Cruises at Mahogany Bay in Ocho Rios. We look forward to your visit, see you soon and bring along the sun lotion!