Well, of course, this is the last letter of the alphabet, but it is not the last blog post, because after this we will be looking at the Parish of Saint Ann and the world that exists in and around Ocho Rios.
First, we touch on a word from Jamaica Patois. 'Zeen', which may also be written as Seen. This is something you say when you have understood the meaning of the words being spoken to you. Such as, "You'll have a great time with Cool Runnings Catamaran Cruises." Then you ask how to get in touch with them, and you are told, "Just type Cool Runnings in Ocho Rios, or boat trips in Ocho Rios in your search engine." And you say, "Zeen!"
Zanthoxyllum martinicense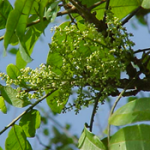 This tree can reach a height of 20 m and is armed with thick conical spikes. It can be found in Jamaica from sea level to 750 m. The tree flowers and gives fruit all year round.
Source image: Flowers belonging to Zanthoxyllum martinicense on Cybertruffle.
[separator top="70″]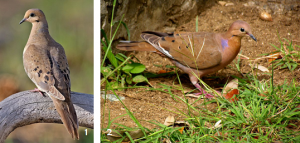 Zenaida macroura (1) 
Or the Mourning Dove is known as a vagrant as it may come and go go as the seasons turn. It is also popular as a sport hunting bird.
Zenaida aurita (2)
Can be found throughout the Caribbean, and is hunted as a game bird. It is around 28–30 cm (11–12 in) long.
Zenion hololepis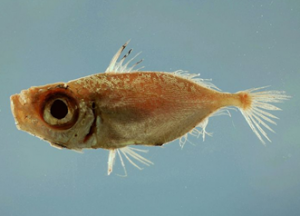 This rather pensive looking fish, I read, has been around since the Pliocene, meaning from 5.3 million to 2.58 million years before the present. It has a maximum length of 12 cm and can be found on sandy or muddy bottoms from 180 to 700 m deep.
[separator top="60″]

Zest
This is the perfumed outer skin of citrus fruit, full of aromatic oils from our lemons and oranges that give so much flavoring to our food. The photo shows just one way to remove the zest from an orange. Another is the small-holed side of a grater.
Ziggy Marley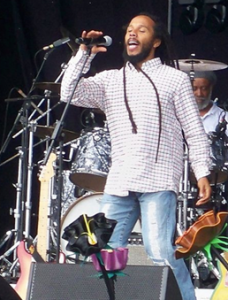 Who can say who David Nestor Marley is? Well, we all know him as Ziggy Marley, the oldest of Rita and reggae legend Bob Marley children. He started out with his siblings playing in a band called the Melody Makers. When working with the United Nations he created a record label called Ghetto Youths Crew.
'Love Is My Religion' was his second album, released on 2 July 2006 under his independent record company Tuff Gong Worldwide. The album won a Grammy Award for Best Reggae Album, making it Ziggy's fourth Grammy win.
He is married to Orly Agai, who is an Israeli of Iranian descent, and a former vice-president of William Morris Agency. He has six children.
Ziggy may also be known as a philanthropist. He founded URGE (Unlimited Resources Giving Enlightenment), which works to help children in Jamaica and Ethiopia. You can find out more here.
Ziggy has his own web page (http://ziggymarley.com/) where you can hear some of his music and read about his projects.
Zingiber officinal
This, we will discover, is ginger. That spicy, aromatic ingredient that makes anything that tastes good all that more wonderful.
For example, fish cooked with a touch of grated fresh ginger becomes even tastier. Or add zing with fresh grated ginger in cakes, biscuits or coconut drops.
The plant originated in China, but in 1585 Jamaican ginger became the first oriental spice to be grown in the 'New World' and imported back to Europe.
Here is a Jamaican Ginger Beer recipe you might like to to try http://cooklikeajamaican.com/jamaican-ginger-beer/. And here is the recipe for something called Grater Cake that combines coconut with ginger. http://cooklikeajamaican.com/jamaican-grater-cake/
So, now this is the end of the Cool Runnings Catamaran Cruises ABC, I leave you with a photo of Dunn's River Falls. One really nice way of getting there is to book the Dunn's River Cruise with Cool Runnings Catamaran Cruises. Hope to see you there.