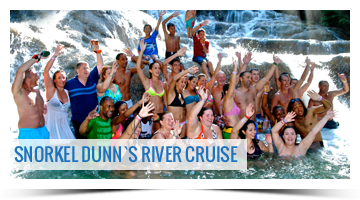 Cool Runnings Catamarans offers two unforgettable cruises to the famed Dunn's River Falls in Ocho Rios, Jamaica. Our 9am cruise sails Wednesday's and Friday's only, while our 12:00 pm cruise sets sail every day of the week! The party begins when you hop aboard the beautiful catamarans docked at picturesque Mahogany Beach. While the DJ spins the best in reggae and soca music, the delightful hostesses serve welcoming fruit punch and soft drinks. "Safety first" is the capable captain's #1 goal.
The action-packed sea adventure begins with snorkeling in the deep blue Caribbean reefs, and the attentive crew prepares you with guidelines, snorkel tips, training, and what to expect when you reach the Falls. The excitement builds while cruising past emerald hills, waterfalls, and historical sites before docking at the foot of the world-famous Falls. Expert guides lead your climb up the impressive cascading 600-foot (183-meter) waterfalls. The invigorating jaunt through the scenic tropical rain forest is a primer for the fun awaiting you on the sail home. Greeted back on board with a smile and an open bar, the DJ pumps up the volume and it's time to let loose!
You'll agree that Cool Runnings Catamarans is the ultimate party boat experience in the Caribbean! The Cool Runnings Dunn's River Falls Cruise is the must-do activity on your Jamaican vacation. The 9 a.m. cruise on Wednesday and Friday mornings, is perfect for families with small children.The 12:00 p.m. sail is great for groups, couples, singles, family reunions, and birthday and wedding celebrations. Visitors from Negril and Montego Bay are treated to an authentic Jamaican lunch before boarding. On a cruise? Please book directly with your cruise line.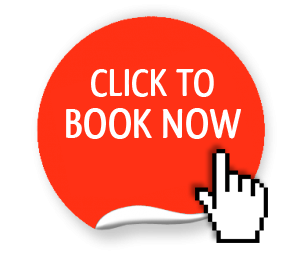 Choose Snorkel Dunn's River from drop down list
Select date on which you want to sail on calendar
Choose 9am or 12:30pm cruise and click "buy ticket"
Enter Details and select transportation option based on location of your resort/villa X #of people in party (see map for details)
5. If Not Braco/Mobay/Negril (All-Incl) then select lunch (optional) and enter number of people in party. Note that lunch is AFTER morning sail and BEFORE afternoon sail and IF you select lunch, then pick-up time at your resort will be 1 hour earlier for afternoon sail.
Once you have selected all options and click submit you will receive an email confirmation.
For pick up times from your hotel check out the Bus Schedule.
PS: Please add the name of the Hotel you're staying at and your Room number in the Notes field.
PPS: When you make the booking – for any child that qualifies for the offer do not add them in the cart but list them in the notes area provided so that we can expect your child/children to be on board.