Cool Runnings Catamarans Jamaica have a full compliment of friendly and capable staff on board to serve your every need. From the Supervisors and Captains to the hands on deck, the entire team all play their special role in ensuring that a good time is had by all.
Some of our crew members have been with us from the very beginning and they know exactly what our visitors expect when they come onboard. Their helpful attitude and friendly smiles greet you from the moment you step on to the beach and the fond memories stay with you even after you have left the island.
The Captains and crew are well accomplished sailors and you are in the best hands out at sea. Safety comes first and provisions are in place for even the weakest swimmers.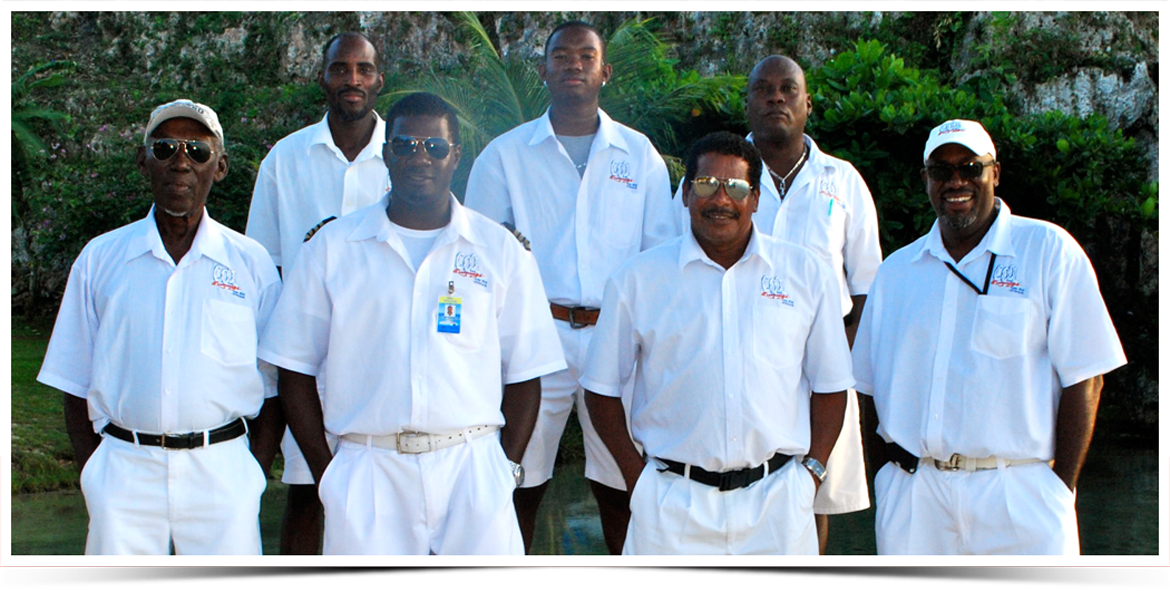 Back Row: Captain Kevin, Captain Gregory & Captain Jason
Front Row: Captain Winden, Captain Kirk, Captain Dave & Captain Lynden
Hospitality is what we are known for here in Jamaica and this is our signature at Cool Runnings Catamarans. Rum Punch and Red Stripe, as well as fruit punch flow freely on board and our girls on front deck teach some amazing dance moves to the pulsating reggae rhythms as we sail over the deep blue Caribbean waters. This is a cruise you don't want to miss!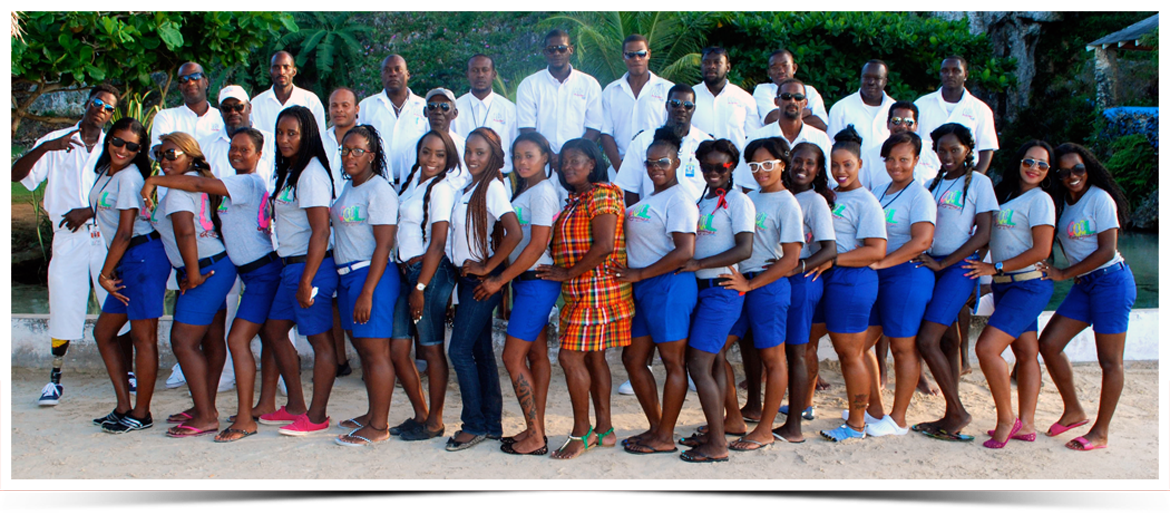 Left to right: DJ Kerrin, Byron, Capt. Lynden, Capt. Kevin, Orville, Capt. Jason, Capt. Winden, DJ Jason, Oraine, Caresona, Capt. Kirk, Layton, Capt. Gregory, Otis, Kirkland, Capt. Dave, Robert
Ladies – Left to right : Jodiann, Tresha, Nickesha, Marilyn, Lamoy, Daniesha, Beach Mama, Georgia, Danique, Saskia , Charisse, Kenisha, Rose, Nicole, Nordia, Adriana


 Left to right: Jodiann, Kenisha, Saskia, Danique. Rose, Charissa, Nicole, Nordia